Did you know that you have to choice to repair your vehicle where YOU would like. Many customers falsy believe that to maintain your new car's warranty, you have to have it serviced at the dealership where you purchased it — or at the least a dealership that sells the same brand of vehicle. The same is true with your insurance company, you have the final word on who and where your car is worked on.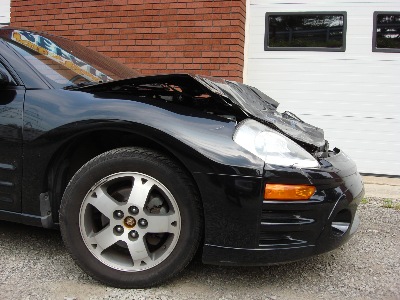 AUTO ACCIDENT…CALL US FIRST BEFORE YOU TALK TO YOUR INSURANCE COMPANY.

Important changes in the insurance industry have happened that can affect the repairs of your automobile. You may not be aware of them.

Rutledge Auto Service & Collision Inc. has been servicing the local area for over 30 years.

We offer state-of-the-art repair equipment, including frame measuring and straightening equipment as well as a newly instaledl down-draft paint booth.

These are a few points of interest that set us apart from your standard auto body repair shop:

1. There are very few auto body technicians in the United States, let alone this area, that have the training that the owner has. Not that the listed certifications mean anything to the average person, but they do mean something in the industry. Dan Rutledge , the owner, takes repairing your auto seriously. The Rutledge Auto staff are dedicated to on-going training to better serve you.

a. I- CAR CERTIFIED

b. UNI-BODY / FRAME CERTIFICATION

c. ALL A.S.E AUTO BODY MASTER REPAIR & REFINISH CERTIFICATIONS

d. ALL A.S.E. MASTER MECHANICAL REPAIR CERTIFICATIONS

e. LICENSED STATE INSPECTOR

f. LICENSED STATE EMISSION INSPECTOR, AS WELL AS LICENSED ENHANCED INSPECTOR.


2. And equally, if not more important, WE ARE NOT A DIRECT REPAIR FACILITY FOR ANY INSURANCE COMPANY.

We work for you, NOT the insurance company. This is so important to know the next time you need the services of an auto body repair shop.



WE FIX YOUR AUTOMOBILE RIGHT THE FIRST TIME.